How do you want to "show up" at work?
Our behavioral patterns have huge implications for our overall career success. Many of us consciously or unconsciously exhibit habits that can impede our judgement, productivity, collaboration or enjoyment in the work environment.
Learn how to overcome self-limiting behaviors
In this course you'll discover and prioritize self-development opportunities. You'll learn and apply methods to create positive shifts that overcome self-limiting behaviors. In addition to beginning to shift one of their own self-limiting behaviors, past participants report, as outcomes of this course, improvements in focus, emotional intelligence, interpersonal relationships, decision making, satisfaction and success.
Self-Assessment Exercise: Self-Limiting Behaviors
Where Do You Get In Your Own Way?
Self-Limiting Behaviors
A key focus of Coach Your Self Up is to help you identify and begin making shifts to one of your own Self-Limiting Behaviors. You will learn a repeatable process such that you can circle back and work on other Self-Limiting Behaviors at any time.
If you aspire to reach your fullest potential, it will serve you to make these positive shifts. How you "show up" at work has huge implications for your overall career success.
Listed below are several common self-limiting behaviors. Review the list and reflect on where you see yourself in one or more of the items.
Imagine how powerful it would be if you could make a sustainable positive shift in the following two key areas. Simply click on either of the examples below.
➤ The first set of examples below pertain to any individual at any organizational level.
➤ The second set of examples pertain to managers and leaders.
The above are just some of the aspects you can expect to improve with Coach Your Self Up.
What to Expect
Coach Your Self Up is a development program that provides participants with the approach, techniques, and skills to coach themselves to heightened levels of success at work, and in all aspects of their lives.
Unlocking Potential Through the Self-Coaching Path
Coach Your Self Up is a 7-week, instructor-led, online course and peer support experience. With between 60-90 minutes of instruction and practice per week, each module allows for personal reflection, interaction and discussion. There will be two additional 1-hour live online interactive events during the course.
Participants complete hands-on learning practices to begin shifting one of their personally selected self-limiting behaviors that is blocking some aspect of their success.
You'll engage in on-demand lecture content and exercises on your own time. Plus, the learning experience will be enhanced by online Q&A and interaction with a live instructor and your fellow participants.
Exercises provide cohort participants opportunities to practice new principles together before taking them back to the workplace. Study partners also hold each other accountable for integrating new practices into their lives.
"The CYSU course was terrific and extremely transformational for me. I highly encourage this course to anyone who is looking to become more self-aware and learn how to overcome any self-limiting behaviors." ~ Ben E, Sales Team Lead
Target Outcomes
➤ Shifts in one of your own Self-Limiting Behaviors (SLBs):
You will begin to apply self-coaching techniques to one of your own selected self-limiting behaviors. This brings the concepts and techniques to life via practical hands-on application.
➤ Improved Attention Management:
Utilizing increased control over your attention, you will cultivate the ability to focus it when needed and, maybe more importantly, to notice when it has "wandered off" and needs to be "brought back."
➤ Increased Emotional Intelligence (Self-Awareness and Empathy): By paying more focused attention to yourself, your self-awareness will expand. As you become more self-aware of your behaviors, stories, and feelings, your empathy for the perspectives and feelings of others is also likely to increase. As you practice self-compassion, it is probable that you will become more compassionate with others as well.
➤ Enhanced Interpersonal Relationships:
Seeing how your stories can negatively impact relationships, you will be able to develop and manage relationships more objectively.
➤ Better Decisions:
Learning to make conscious/aware decisions in the moment and not succumb to habitual/reflexive responses. Note the old adage that, "You cannot control what happens to you, but you can control how you respond."
➤ Improved ability to coach others:
Applying some of the self-coaching skills and techniques to coaching others around you.
➤ Improved ability to be coached:
When others are coaching you in the future, you are likely to be more open and receptive to the process, enabling you to make progress more quickly.
"We are positioning CYSU as an innovative foundational component of our approach to Career Development. What could be more helpful to any employee than learning to see where their behaviors are getting in their way and giving them tools to address that?" ~ Rich Jacquet, CHRO, Gigamon
Self-Awareness is Key
The focus is on three areas: our attention (or lack thereof), our self-limiting behaviors, and the stories we tell ourselves that shape our experiences.
Psychology & Science
The methods are built upon strong foundations of psychology, neuroscience (most notably our brain's malleability), and behavioral science.
Powerful in its Simplicity
A simple three-step framework called 'The Self-Coaching Path' can be utilized by participants for the rest of their lives.
Program Details
The course covers twelve modules within seven weeks of instruction.
The above are just some of the aspects you can expect to improve with Coach Your Self Up.
Mike Normant
While advancing to management on an engineering career path, Mike discovered a passion for his own personal growth journey and that of others. He became a Learning & Development professional and ran the global L&D function at eBay for five years and then at ServiceSource for another five years.
After a 25-year corporate career, Mike launched his own executive coaching and leadership training company, The Unlimit Group, in 2012. He led the first Coach Your Self Up program in 2014. He published a book by the same title in 2018. Teaching and coaching on this subject matter is much more than a business to Mike, it's very much the realization of his true passion.
Mike is also an active member of the executive coaching cadres at Skyline Group International, Lee Hecht Harrison, and Sidekick.
Mike earned his coaching certification from The Hudson Institute of Coaching, and he is a graduate of the University of Notre Dame with a BS in Electrical Engineering.
Learn more about Mike and The Unlimit Group at CoachYourSelfup.com
Frequently Asked Questions
Will the live conference calls be recorded?
All course live events will be recorded. You may watch the video or listen to an audio recording of the calls online at your convenience.
Will I have access to the course after it has ended?
Yes, you will have eight weeks following the course completion date to review all content, take notes, engage with your classmates in the forum, and download handouts and audio files that you may have missed.
What if I'm new to online learning?
Our helpdesk team will be here to help walk you through the classroom and assist you with any technical questions you may have. You will be comfortable with the classroom in no time.
I have a busy schedule, what if I fall behind?
This course has been crafted with active schedules in mind. The self-led portion is available 24/7 for you to access at your own pace and schedule within the course presentation timeframe
How much time does the course take each week?
We estimate that it takes approximately 60-90 minute a week to participate fully in the course. There will be an additional two 60-90 minute live class conference sessions.
Will I have direct access to the faculty?
Yes. At multiple intervals during the course, there is a live conference call and you are invited to participate in the Q&A/discussion period. Additionally, the faculty will participate in forum and chat conversations with you and your fellow classmates.
Will I have interaction opportunities with fellow participants?
Yes. Course participants are encouraged to comment on each other's postings in an online forum, and it's recommended to practice the methods taught with study partners. Online messaging tools enable private and group communications between faculty and participants.
Participants are also encouraged to identify two other participants to form a small accountability team to increase success in applying the self-coaching techniques.
Can I earn Continuing Education Units?
This course does not offer a continuing education credit option at this time.
7-Weeks Online
Oct. 7, 2019
Tuition $529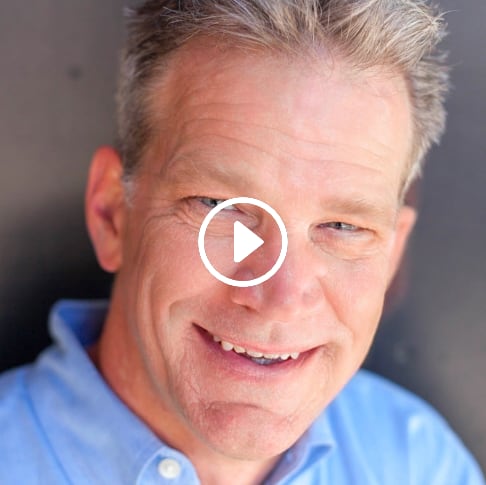 What's Included
---
12.5 hrs Est. Course-time
38 On-Demand Video
Discussion Forums
Additional Benefits
---
2 Live Faculty Sessions
Extra Articles & Resources
Peer Accountability Groups
 Peer-to-Peer Messaging
Experiential Exercise
Certificate of Completion
Mobile Access
Group Registration
---
(650) WELLNESS
(650) 935-5637
Friend: Save 10%
Teams: Save 15%+
Additional Options:
» Volume Discounts
» Private Groups
» Corporate Training
» On-Demand Version
» On-Site Workshops
» Personalized Coaching
» Co-Branding Options
» White-Label Licensing

7-Week Instructor-Led Course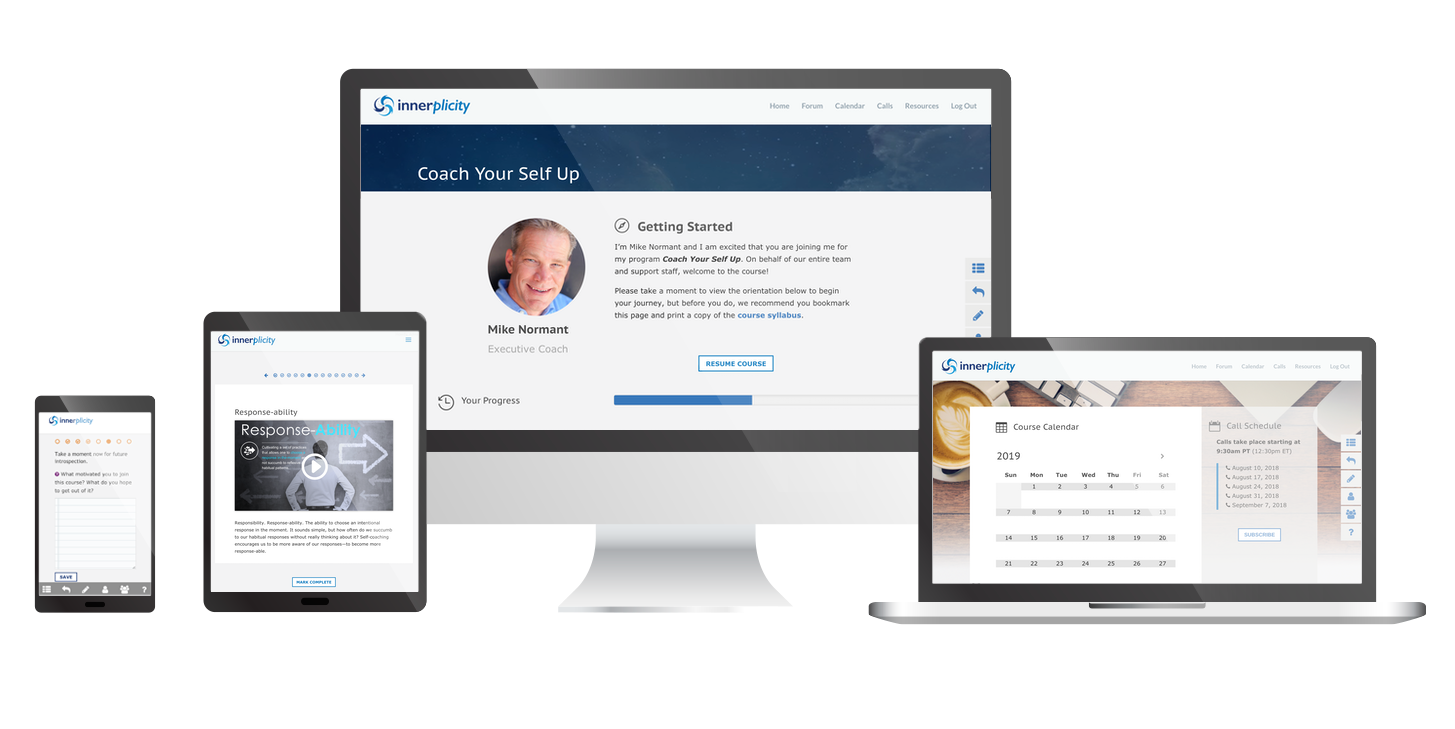 12.5hrs Estimated Course-time
Peer Accountability Groups
Discussions/Writing Exercises
Plus Articles & Resources
Peer Group Social Learning
Certificate of Completion