Linking Uncertainty to ESG
– 5 min –
If we know anything for sure, it is that the business environment will continue to be characterized by unrelenting uncertainty. From economic downturns to geopolitical influences to new ways of working and living, futurists are predicting that we will see more change in the next two years than we have seen in the last decade.
This current business environment presents significant – and new – challenges for leaders like you. We see market disruption happening across all industries and organizations. Every business faces increasing competition to stay relevant, from start-ups to mature organizations who are transforming themselves every day. And with the increasing focus on ESG – Environmental, Social and Governance standards – the landscape for leaders to be successful has changed – forever.
Inevitably, there are ripple effects of implementing ESG – defined as environmental, social, and governance standards that broadly describe a company's behavior. The focus on ESG means that stakeholders from every corner have a broader vision of the role of corporations in today's environment. And that in turn means leaders that are responsible for a wider range of charting the course for company standards are consistently dealing with moving targets. New regulations, societal forces, or opportunities to shift toward improved sustainability, equity, or contribution to "the greater good" have to be continually orchestrated against states of organizational inertia, protection of profits, and resistance to change. And in today's new business environment, the urgency to adapt is increasing ever more rapidly.
So, what does this mean for you?
For one thing, the timeline for how you operate from this point forward has been altered forever. We often overestimate the time it takes to adapt and regroup, but now things can and will change in an instant. And with the current pace of change, any delays in taking action can result in disastrous consequences for you and your team.
I know this lesson well about making in-the-moment decisions. Let me share with you a relevant personal experience from my first Ironman race.
If you're not familiar with an Ironman, it's a long-distance triathlon that includes a 2.4 mile open-water swim, followed by a 112-mile bike ride and finishing with 26.2-mile run, a full marathon. That's 140.6 human-powered miles of pain and suffering.
The only real fun part is crossing the finish line.
So, there I was on the morning of my first race. I had trained, I was prepared, I was nervous and anxious, but I was ready. Or so I thought. The swimming portion of the event is called a "mass start". I was in the water with 2500 fellow athletes at the same time, waiting for the starting gun to go off promptly at 7:00 am. Once the starting gun went off, it was total chaos – "combat swimming" is what we like to call it. I did my best to steer clear of the hundreds of arms and legs slashing through the water all around me. But somehow, I got kicked in the face and my goggles flew off, lost somewhere in the water. So now what?
My first instinct was to give up. I mean, how could I possibly swim more than two miles without goggles? It would have been easy to give up, right? For me to just say "it's not my day, not meant to be". But I wasn't prepared to give up. I knew I could figure out a way through this. I just needed to keep making progress. And I did.
How I responded – the choices I made that day in the heat of the moment, instinctively being able to adapt and regroup – created the conditions for my success down the road.
So, what does this have to do with the increased focus and demands presented by ESG?
Well, do you ever feel like you got (virtually) kicked in the face?
I'll bet there's been a time when you got hit with a change, an unexpected situation, resistance or an out-of-the-blue request that made you feel that way.
Who hasn't?
Often, our natural instinct when dealing with significant change, like the demands presented by ESG, is to hesitate, hit the virtual "pause" button, and wait for "certainty" to return.
But this is exactly the opposite of what leaders need to do. Because certainty will never return. We are now in a world of unrelenting uncertainty. And there is no question that the current business environment will continue to present demands on all leaders to adapt continuously and quickly. Leaders now need to accept and embrace that uncertainty as we challenge ourselves to move forward towards greater success. This is it – it's either sink or swim.
Roberta A. LaPorte, Organizational Consultant
After spending 25 years leading Fortune 50 organizations and technology start-ups, Bobbie draws on positive psychology and her experience as a six-time Ironman triathlons finisher to help organizations navigate uncertainty and get ready for anything. Learn more »
- 5 min - It was a beautiful summer night in Chicago. Hot during the day but, once the sun...
read more
- 2 min -We all face unwanted challenges in our life from time to time. And as a coach, as you...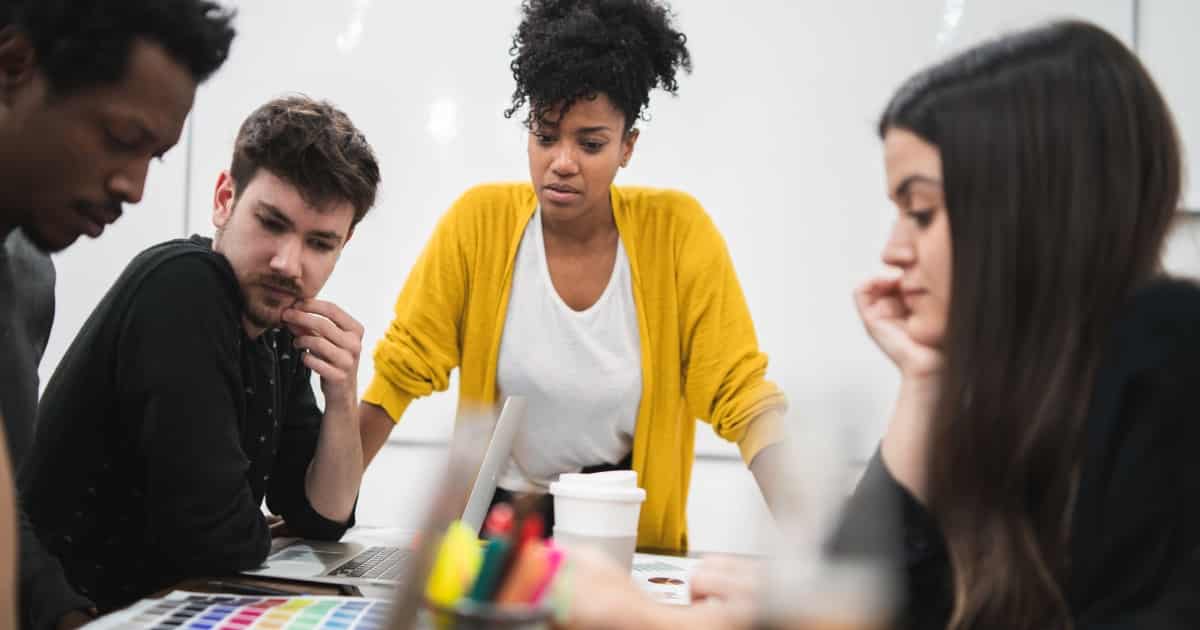 - 2 min - Executive Branding isn't a topic I spend a lot of time on, but since I've been...
FEATURED COURSE
Leading Through Uncertainty
Build leadership skills to navigate through the unrelenting uncertainty of our times. Learn practices that are science-based, scalable and easy to implement.
Coming Soon
---
Instructor-Led Course
4-Weeks Online
6hrs Est. Course time
Peer-group Networking