Astrology and Buddhism?! These are two powerful tools to help us better understand ourselves as individuals, our lives, the nature of being human, and the universe around us.
The teachings of the Buddha––also known as "Buddhadharma" or just "dharma"––offer us 2500 years of profound consciousness studies. Transpersonal astrology draws on Western Greco-Roman mythology plus Jungian principles and archetypes to help us understand ourselves, others and the cosmos.
Combined, they help you to understand your soul map––your natal astrology chart–– and your unique Hero's Journey depicted therein.
Learn and Apply – The unique and new combination of AstroDharma gives us unprecedented leverage to draw on personal strengths to transform personal and situational challenges. The Intro to AstroDharma course is designed to support you on your spiritual path and thereby benefit others.
What to Expect
Understand the Map of Your Soul's Journey & Transform Challenges
Intro to AstroDharma is an online self-study program that supports you as you begin the journey of self-discovery and transformation through the uniquely combined lens of Buddhist teachings (Dharma) and transpersonal Western astrology.
Learn the Fundamentals of Astrology
This introductory course will help you get to know your own astrological birth chart. Along the way, you learn the spectrum of corresponding characteristics that you can choose to manifest in your life and your personality, as shown through the zodiacal signs, the planets and the houses.
If you don't quite understand what this means, this course offers an exciting learning frontier … and you will understand by the course's end.
Bonus: A Dharmic Perspective for Self-Realization
Intro to AstrDharma is different from a typical astrology course in that it takes a dharmic perspective.* In addition to learning about how to read your own astrological birth chart, we'll focus on how to harness and develop its positive elements wisely. We'll also share how to recognize and overcome those that may be out-of-balance or manifesting in a way that's slowing down your self-realization.
As part of this course, you'll be encouraged to meditate on the basic themes of each lesson. This serves to allow you to recognize which elements are helping or challenging you. You can then use this knowledge to redirect your energy into more effective patterns of living.
For a definition of dharma see our YouTube video on What is Dharma?
Course teacher Catherine Pawasarat teaches methodologies for spiritual awakening with her partner Doug Duncan through Planet Dharma. They also focus on living and working in conscious community at the Clear Sky Retreat Center in the British Columbia Rocky Mountains.
Who is the target audience?
If you've been curious about astrology but find it too woo-woo, or if you're attracted to Buddhism but feel it's too foreign, the combination of AstroDharma may be perfect for you. If you'd like to do some inner work that's interesting, fun, and that you can apply in many different ways, you'll enjoy AstroDharma.
What will I learn?
Learn and understand the basics of Western transpersonal astrology and what your personal natal chart reveals about your inner world and your purpose for this lifetime. Learn how this can be leveraged for your own spiritual unfoldment, in order to benefit all beings.
Program Details
As a result of completing this course, you will be able to:
Read the fundamentals of your own astrological birth chart.
Identify the 12 zodiacal signs and their most important characteristics.
Identify the planets and other celestial bodies, and their major qualities.
Understand the functions and main characteristics of the twelve astrological houses.
Understand how these features indicate tendencies you may have in your personality, as both resources and challenges.
Learn potential alternatives to these manifestations, opening yourself to a greater range of choices in your life.
Aside from the course overview and welcome, this self-study course has 12 modules, one for each sign of the zodiac.
We appreciate the challenge of balancing self-growth and busy schedules. So we've aimed to hit the sweet spot of fun and legitimate learning that doesn't take a lot of time. Thus each module is designed so that it can be completed within two hours.
Read the module content and listen to the corresponding video for each module (less than 1 hour)
Study your chart, corresponding planets, houses and aspects (about 15 minutes per module).
Do guided meditations on each component of the lessons (about 15 minutes per module).
Reflect on and journal around how these characteristics and key words manifest in your life, both as resources and challenges (15 minutes and up, based on how deeply you would like to explore this).
Participate in forum discussion (optional).
Total approximate time per module: Two hours.
Catherine Pawasarat
Catherine Pawasarat has been studying and teaching astrology since the early 1990s, and for more than 20 years has had an intensive Buddhist apprenticeship––rare in the modern West––under the mentorship of Acariya Doug Duncan of Planet Dharma.
She is the Chief Visionary Officer and co-founder with Doug Duncan of the Clear Sky Retreat Center in the Rocky Mountains of British Columbia.
She lived in Kyoto, Japan for 20+ years. Before she began her intensive Buddhist practice, she was a student of metaphysics and an ayahuascera, and helped establish Santo Daime in Japan.
In addition to Planet Dharma and Clear Sky, her website GionFestival.org shares her ground-breaking work on the spiritual traditions and sustainability of Kyoto's 1100-year-old Gion Festival.
When does this course start?
This course is asynchronous, you can start at any time you like and you will have access to move freely through the materials whenever it is convenient.
How long will I have access to the course?
You will have access to the videos, lectures and courses material for one full year from the date of enrollment.
How does online learning work?
In this program, we open the entire curriculum to you immediately upon your registration. You can proceed with the course material one module each week or choose to move through at your own pace, whatever works best for your schedule. Once a module opens it is available 24/7 for the duration of the course so you can access the content as often as you like.
Each module builds on the previous one. Since human memory can be unreliable (we like the analogy of memory as an ever-changing compost heap), we strongly encourage you to design your own schedule before you begin the course.
One approach is to put appointments to do a module or part of a module – two hours a week, or an hour twice a week, or biweekly, whatever suits you – into your schedule. This helps you stay on track, tweaking the schedule as you figure out what works best for you and your learning style.
We're here to support your journey and our team is ready to answer any questions you may have. Our goal is to help you feel fully comfortable with the experience.
This course is called "Intro." Do you offer any more advanced courses on this topic?
This current course is the result of requests for an introductory AstroDharma course, when we offered an advanced level in 2014. Currently this is the only level we are offering.
If you're interested in intermediate and advanced courses, please let us know. We listen to your feedback! If you'd like to be notified about such courses when they're released, or other upcoming courses, we encourage you to join our mailing list at planetdharma.com.
Enroll Anytime
1 Year Access
$125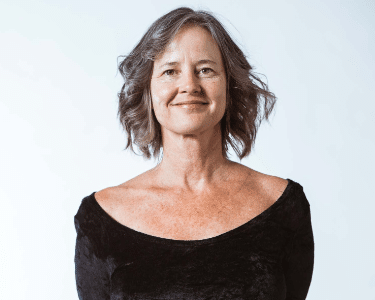 What's Included
---
24hrs Est. Course-time
12 On-demand Videos
Forum Discussions

Group Registration
---
(650) WELLNESS
(650) 935-5637
Friend: Save 10%
Teams: Save 15%+
Additional Options:
» Volume Discounts
» Private Groups
» Corporate Training
» On-Demand Version
» On-Site Workshops
» Personalized Coaching
» Co-Branding Options
» White-Label Licensing