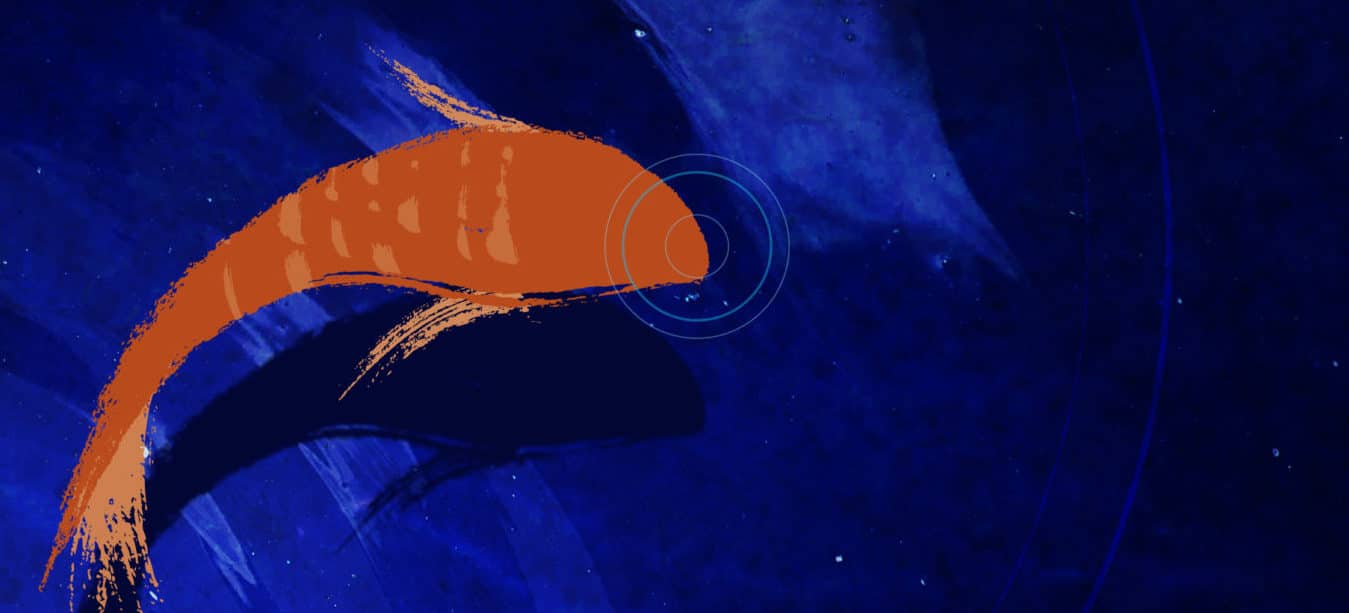 RESONATE
6-Week Online Course
Leadership That Makes a Difference
Sign up to bring the benefits of resonance to change you want to see in the world, from relationships, to goals and dreams, to large-scale social change.
Starting October 25, 2021
RESONATE
6-Week Online Course
Leadership That Makes a Difference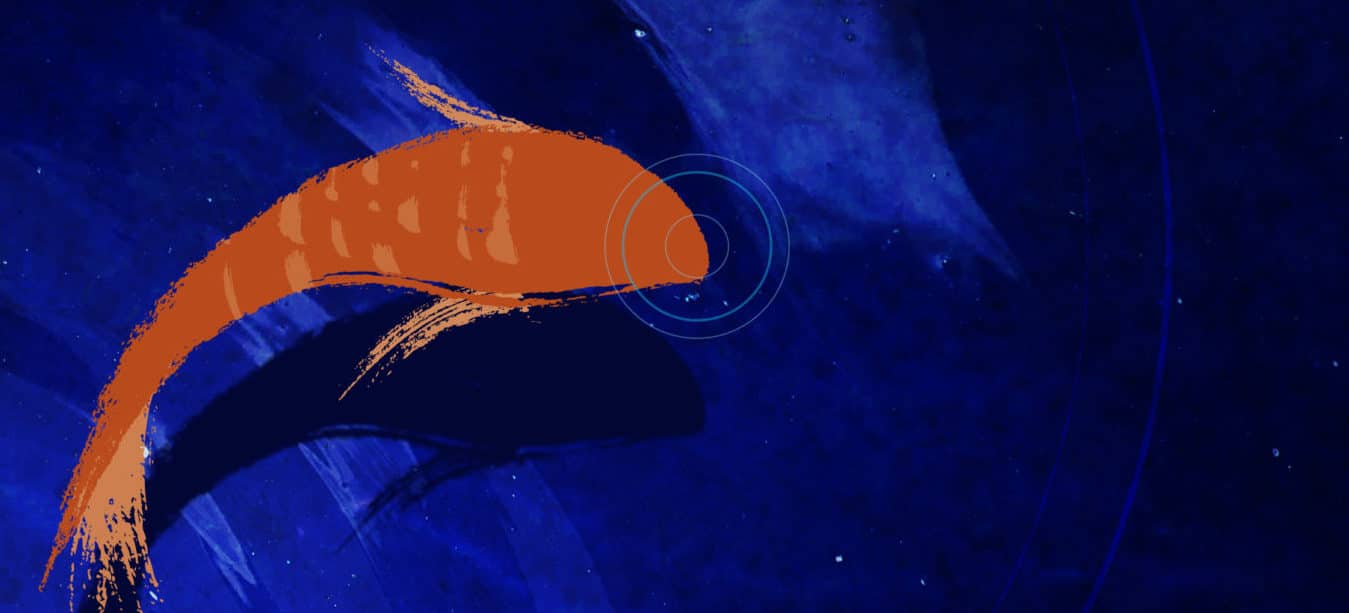 RESONATE: How to Truly Make a Difference
We live in a time of great noise, disruption and dysfunction, where it can be hard to be heard or know how to make a difference. But penetrate to the principle underlying all change and you can lead yourself and others in the most purposeful, joyful and resilient way. That principle is resonance and this course is your guide.
How it is that resonance does everything
How you can become a more resonant leader
How you can apply your more resonant self to strengthening relationships and teams, realizing goals and dreams, co-creating with the energy around you and leading large-scale change.
Leadership, in the words of Kevin Cashman, is "authentic self-expression that creates value." It's a fact of physics that any value you create, any difference you make, will happen through resonance. Let this course show you the Way
This 6-module course includes:
Video lectures + Bonus content
Written content & PDF handouts
Guided exercises & Embodiment practice
Online digital journal
Community forums to share experiences with other participants
Ability to follow at your own pace
Access anytime, anywhere on any device
What to Expect
Resonate guides you on the profound journey of working with your mind, body and energy in ways that improve your resonance with the people and situations around you and increase your impact as a leader. Beyond ordinary leadership advice or skill-building, this course illuminates the science of resonance and equips you with physical practices from Zen training that integrate, tune and tame your whole system while developing the leadership skills most needed today.
Expect to be surprised by the joy, resilience and "effortless effort" of working with resonance in real-life applications from a challenge you're facing, to strengthening a relationship, to leading change in a team or system. 
Who This is For:
Leaders at all levels who are committed to making a positive difference. This course is presented in partnership with InnerProfessional and the Institute for Zen Leadership. Enroll today!
Instructor-Led Online Course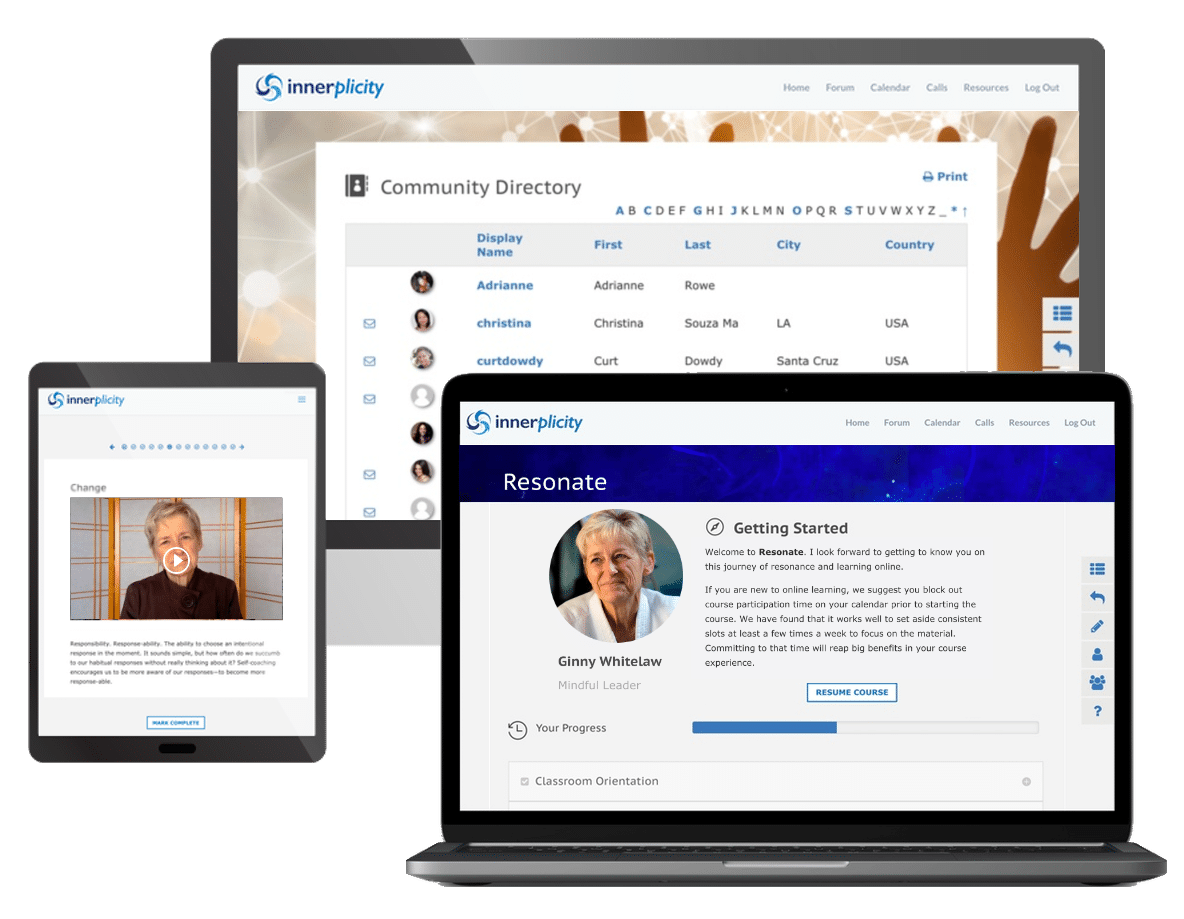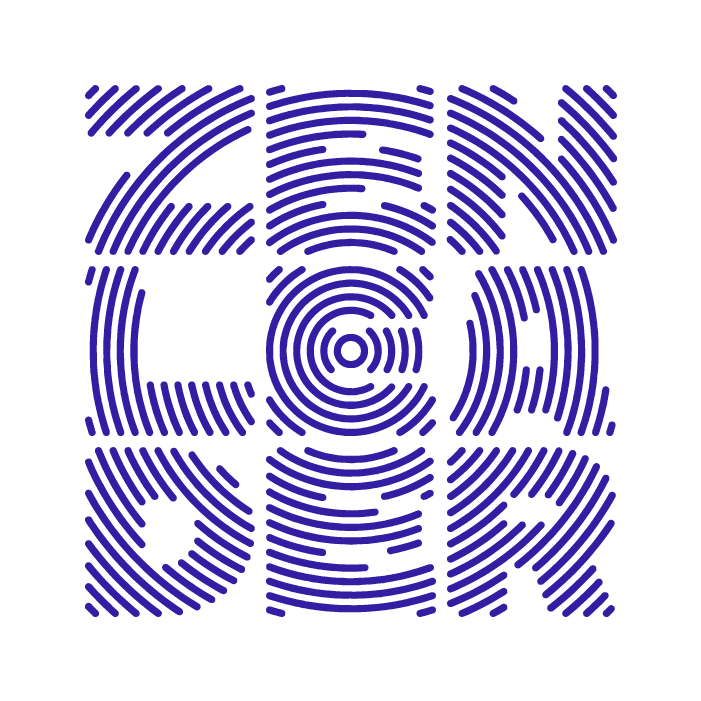 For Leaders/Aspiring Leaders
6-Week Instructor-Led course
11hrs Estimated Course-time
3 Live Interactive Events
Peer Group Social Learning
Certificate of Completion
What Participants Are Saying
"The content, reflections, community forum and practice groups provide an exceptional experience for practical application and learning. The practices and questions hold lifelong relevance."
"Thanks so much for all the thought and work that's gone into this course, the tools and the practices…a lifetime of work!"
"Thank you for all the love and caring that went into designing and delivering this excellent program…I am already using the inner and outer practices on a daily basis."
"I loved the short videos, the exercises, and the discussion forum. Ginny's feedback was not generic, it seemed she stepped in our shoes before answering."
Sample Lesson
Sample this video from Module 1 of the course with Ginny Whitelaw.
Each module includes guided reflections, physical practices, and leadership applications that show the way to your most significant life. Supporting your progress is a rich online community of learning, with options for peer coaching, and direct guidance from Dr. Whitelaw.
In addition to these modules, the course includes three live and lively sessions in which guided exercises and partner conversations deepen your experience of resonance and practically apply it to your situation.
Welcome & Course Overview
If you are new to online learning, we would like to suggest you schedule time to participate in the course. We have found that it works well to designate small, consistent slots on your calendar to focus on the material.

Curriculum Outline
Module 1: Your Resonant Impact
Learn the basics of resonance and experience how it functions through you, shaping your relationships, effectiveness, joy and resilience.
Module 2: Relationships That Resonate
Build your capacity for resonating with others, resolving conflict and increasing your influence.
Module 3: Ideas That Resonate
Learn energizing and integrative practices for increasing your resonance and the surefire sign that an idea is worth pursuing.
Module 4: Goals and Projects That Resonate
Realize your goals and projects by adding the right energy at the right time; experience 4 energy patterns in you that support your work, life and a specific challenge.
Module 5: Teams That Resonate and Big Change
Learn ways to harness the larger forces of resonance in the teams and systems you're part of.
Module 6: Making Your Difference
Clarify how purpose informs your work generally and your challenge specifically, and identify the practices that will support your way forward.
Target Outcomes
Through the 6 modules and 3 live events of this course, you'll come away with:
 
Greater presence and resilience supported by practices that bring your mind and body to its most coherent, vibrant state.
Increased emotional intelligence and ways to literally get on the same wavelength with others.
A practical tool for transcending paradoxical tensions and resolving conflicting perspectives to a higher goal or purpose.
Greater agility using any of 4 energy patterns in your nervous system that map to 4 essential modes of leadership.
A concrete application of resonance to a difference you'd like to make or a challenge you're working on.
A surefire way to discern whether an idea is worth pursuing.
You'll also gain deeper insights into the following:
 
Better listening skills that expand your ability to sense people and situations and get your ideas to "catch".
Two powerful ways of working with triggers and unproductive habits that otherwise block your resonance.
Physical practices, including Zen meditation, that will further hone your concentration, calm and ability to co-create with conditions.
Ability to apply the four factors needed to bring about resonant teams or large-scale change.
Clarity about your purpose and making exactly the difference that is yours to make.
Ginny Whitelaw, CEO of The Institute for Zen Leadership
A biophysicist and former senior manager for integrating NASA's International Space Station, Dr. Whitelaw has trained leaders on the path of making a difference for more than 25 years, working with mind, body, energy and resonance.
COURSE INSTRUCTOR
Ginny Whitelaw
CEO of The Institute for Zen Leadership
With a background in physics and doctorate in biophysics, Ginny has a lifelong passion for energy, resonance and the human body. This interest led to deep physical training and her becoming a 5th degree black belt in Aikido and a roshi in Rinzai Zen. It also led to senior leadership experience at NASA, where she was in charge of integrating the Space Station Program. But it was integrating mind, body and energy with leadership itself that became her calling and, for over 25 years, she's taught this whole leadership worldwide.
Her work has spanned companies, not-for-profits, and executive education programs including NASA, Merck, Novartis, T. Rowe Price, Mercer, Hillrom, JNJ, Bank of America, and Columbia University. In 2012, she founded the Institute for Zen Leadership and has authored 4 books, including Resonate (2020).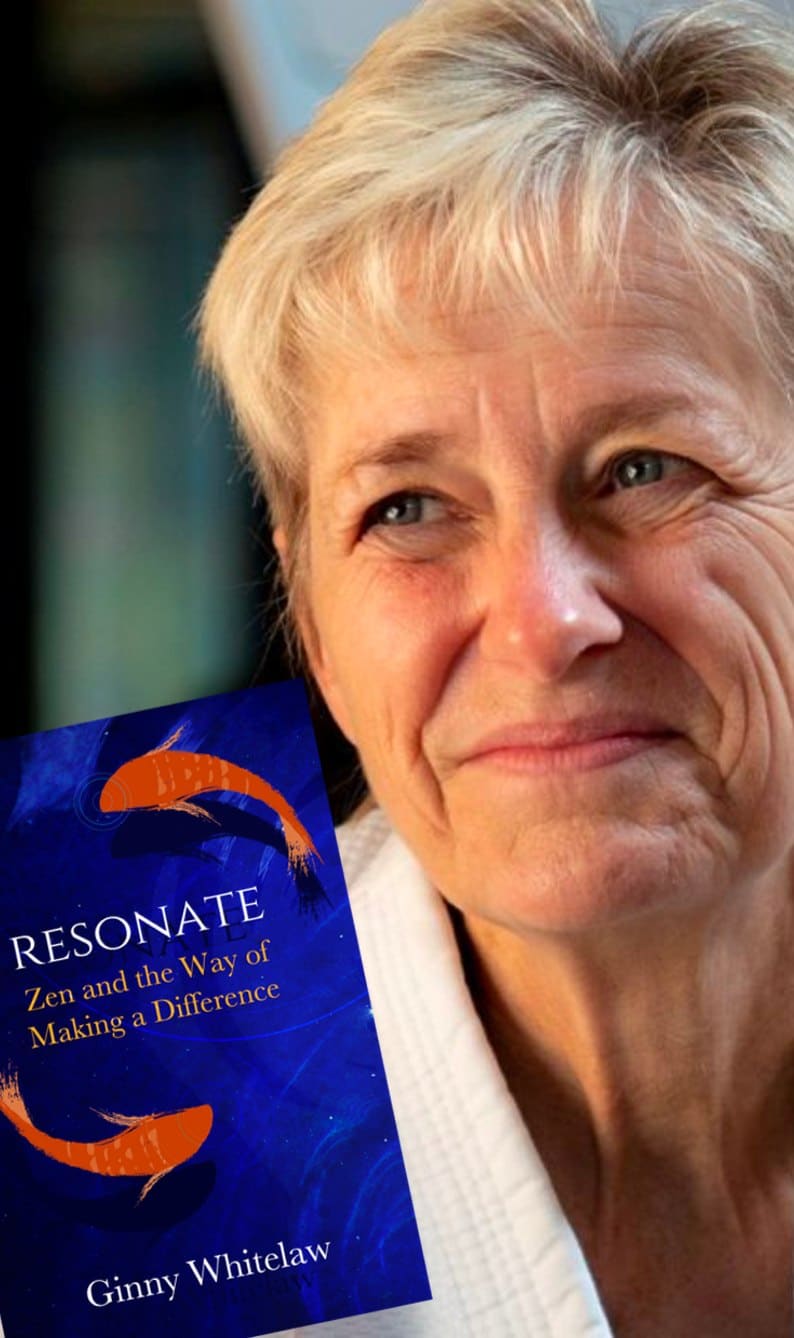 Instructor-Led
6-Week Course
$549

Community Engaged Learning

6 Weeks online, scheduled with a group

11hrs Course-time

Self-paced video instruction

Reading content & exercises

Class comments & forum

Private online journal

User Technical Support

Instructor-led Community

3 Live online events

Instructor correspondence

Weekly email reminders

Peer-to-peer messaging

Group exercises

Study partners

Fall Course: October 25, 2021
Group Registration
And Volume Pricing
Quote

Corporate Discounts Available

Schedule a call with an advisor today!

Private Groups

Corporate Training

On-Site Workshops

Personalized Coaching

Co-Branding Options

White-Label Licensing

* On-Demand + Instructor-Led Options

Frequently Asked Questions
How much time does the course take each week?
We estimate that it takes approximately 60-90 minutes a week to participate fully in the course. Additionally, participants should allow for three 90-min live webcasts during this 6-week period, nominally scheduled during the weeks of the even-numbered modules.
What if I can't make the live calls?
It's unfortunate because people love the community interaction on the live calls, but it's not unworkable. We do record those calls and you're welcome to listen to them afterwards.
What if I'm not a leader?
If you want to make a positive difference around you – be that in your family, work, friendships, or community – you fit our definition of leader and this course will show you how to do that better.
When does the course start?
Resonate runs for 6 weeks, starting the week of October 25, 2021. This instructor-led course has been crafted with active schedules in mind. The self-led portion is available 24/7 for you to access at your own pace and schedule within the course presentation timeframe.
How long do I have access to the course?
How does 14-weeks sound? After the 6-week course is complete, you have unlimited access to this course for eight more weeks – across any and all devices you own.
What if I am unhappy with the course?
We would never want you to be unhappy! If you are unsatisfied with your purchase, contact us in the first 7-days and we will give you a full refund.
What Participants Are Saying
"Become the other and go from there." This is at the heart of the ability to resonate with something larger—your partner, your team, your organization, or perhaps your purpose in life—to change the world. Ginny Whitelaw has lived her life helping people translate themselves into energy for others. Resonate reveals her journey, her philosophy and her practices. You will not be the same once you experience it."
"Ginny has blown it out of the park with this work."
"I loved every module and will use the information for the rest of my life. Thank you!"
"Dr. Ginny Whitelaw takes you through a multi-dimensional journey using the principles of resonance to unpack the scientific, emotional, organizational and global implications of what is possible when we learn to resonate with the world around us."
"I am grateful for the tools and for the energetic framework to move projects – large and small – forward."
"With pragmatism and clarity informed by decades of experience, Ginny Whitelaw shows how each of us can harness the power of resonance to change ourselves, our companies, our world. Step into Resonate. As she says, the times demand it."
"This is BIG STUFF! And Ginny Whitelaw presents it in a clear, concise, and practical way that makes it readily applicable."
"The richness of "Resonate" lets me welcome opportunities for growth both inside and outside of myself. I love my new toolkit and have already put it to work."